Tidying Up Tips Hit the Housing Market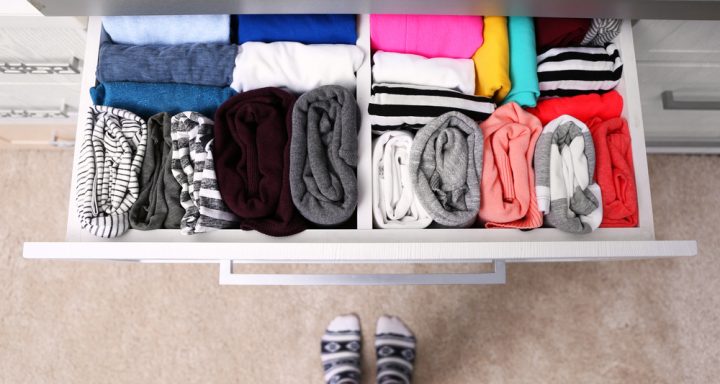 Millions of people around the world have been binge watching the hit Netflix show with superstar organizing consultant Marie Kondo. If you haven't watched the show yet, then the KonMari Method is all about sparking joy. The tidying-up trend can give both sellers and buyers the gentle nudge needed to organize their personal spaces or clean up their financial houses before showings or placing a bid.
We Have Lift Off!
The trend's theme is that by making changes in our living space, we create a catalyst for change and give ourselves the momentum we need to take charge in other areas of life. For sellers, a nicely organized and de-cluttered home shows well; and for buyers, knowing your financial story before hunting for a new home sets you up for success.
Spark Time Savings
Buyers are encouraged to tidy up their credit, too. Build a strong financial foundation before you shop. Buyers who know their credit score, debt to income ratio and come with pre-approved home loans save time and headaches in the house hunting process – and sometimes, that can make the difference between deal or no deal.
Show Stoppers
For sellers, once your belongings are scaled back, you can reclaim some time tidying up before a showing. By staying on top of the little things, like that big stack of papers, mail and books piling up on the dining room table – it's easier to give your space a quick-clean before a last-minute showing.
Sense of Satisfaction
Tidying-up method matters in avoiding debt and financial stress. Concentrate on being proactive with your finances, and stay financially responsible when qualifying for a home loan. Having your financial house in order feels as good as organizing that messy hallway closet.
Show Your Best Side
If you have your home on the market, simplifying a space can help you sell. Clean out the useless items and create that extra space, so buyers can get a feel for the space and imagine where their own belongings would be.
Decrease Frustration
A well-organized home and a firm understanding of your finances can have wide-reaching effects on our mood, happiness and even relationships during the homebuying or selling period.
Article originally appeared on RE/MAX.