5 Reasons to Start an Indoor Winter Garden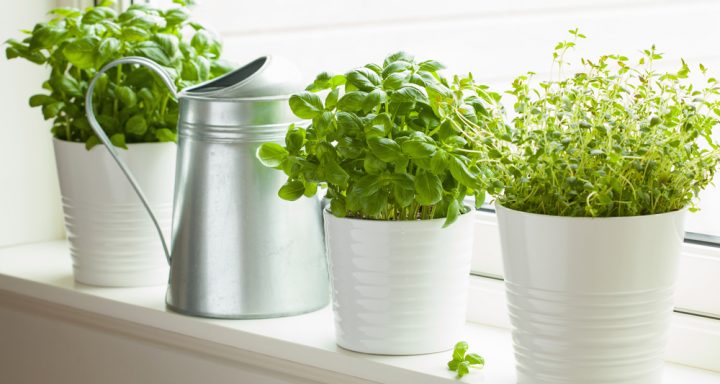 Baby, it's cold outside! But that doesn't mean you have to give up your green thumb until spring. Bring the outside beauty of nature indoors this winter with an indoor garden space – it not only adds natural beauty to a home but also supplies edible herbs to spice up those winter meals. Here are 5 reasons to start an indoor winter garden:
1. Breathe Easy
Do you smell that? It's clean air! Plants absorb carbon dioxide and in return provide clean oxygen to help purify the air in your home. Although the exchange of carbon dioxide to oxygen is small, every little bit helps when you're trying to keep a healthy home during flu and cold season.
2. Fresh Food
Growing fresh herbs is one of the best reasons to start planting indoors. Pluck fresh herbs to add a little texture and taste to meals. Bonus: growing your own herbs cuts one more item from the grocery list.
3. Stress Less
Studies show that indoor plants help decrease stress levels within the home. Place plants in visible spots throughout your home to help reduce stress and create a sense of natural peace.
4. Let Them Learn
Starting an indoor garden is great for beginner gardeners before graduating to bigger outdoor areas. It's also a great way to educate others – especially children – about life and how plants grow. Don't be surprised when visitors ask about your plants as well!
5. Low Maintenance & Cost
It's not only economical to grow indoors, but also a time saver! You won't have to spend hours digging in the dirt or pulling weeds. Instead, all you need for success is a container, potting soil and seeds. Add some water, place the pot in a sunny spot and you'll be an indoor gardener in no time!
Looking for a home this winter season that has great sunlight for your indoor garden? Call DiVito Dream Makers!
Article originally appeared on RE/MAX.