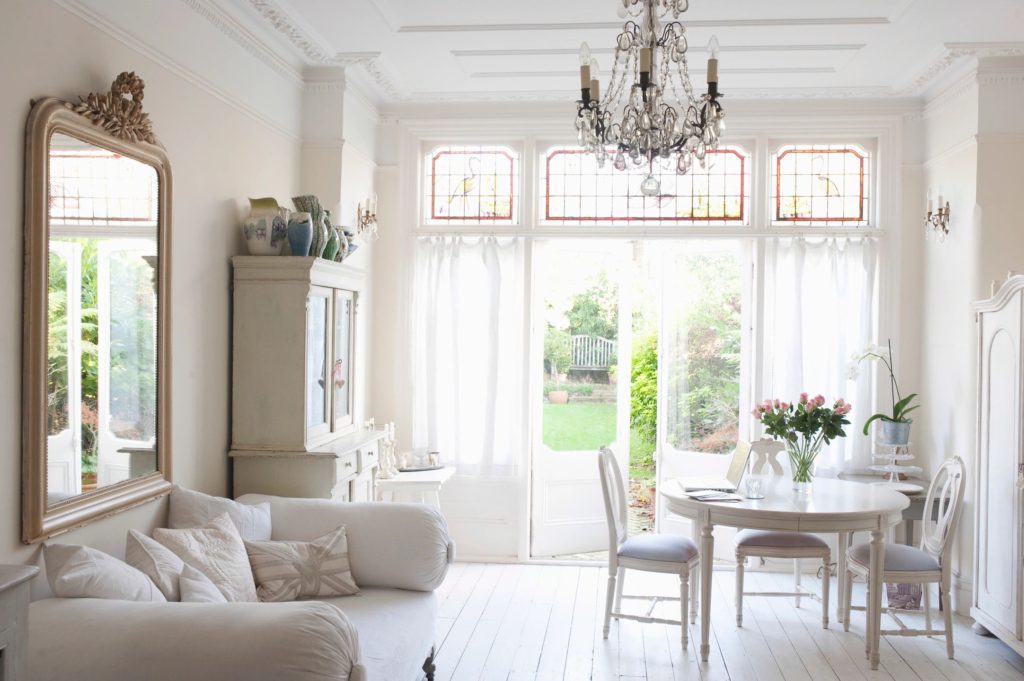 Looking to sell your home quickly – and for top dollar? It might be time to make some updates and get rid of these 6 features that date your home. Top interior designer and former HGTV host Carriann Johnson shares the 411 on how to ditch your home's metaphorical 80s hair and shoulder pads and bring it to its full selling potential.
6 Features That Date Your Home:
Popcorn ceilings: Update these to a smooth textured surface.
Tiled countertops: Still cleaning out grout on your kitchen counter? Update tiled countertops to a sleek, easy to clean surface (such as granite or quartz).
Brass fixtures: Today, many homebuyers prefer fixtures to feature more neutral shades, like gray or black.
Wallpaper: Getting rid of wallpapered boarders can take off 20 years off your home's appearance.
Carpet: A lot of buyers want hardwood floors nowadays. If you're carpets are not in great shape, then consider getting new flooring installed or at the very least, remove any carpets in the bathrooms because that's a sure-fire turn off.
Appliances: Your appliances are worn out or may be that "harvest gold" or "avocado green" color.
Other Tips and Tricks:
Low budget? Don't stress: Even small changes, such as updated cabinet hardware or light fixtures, can make a big impact.
Get a second opinion: Sometimes it's difficult to pinpoint what changes need to be made in a home. Ask a friend or your real estate agent for advice on what updates you can make.
Find inspiration: Check out RE/MAX Pinterest boards to find some fresh ideas for your home.
This is NOT a complete list. If you need more help, then call DiVito Dream Makers – and one of us can complete a home evaluation – or check out our list of home stagers to find someone to help.
Article originally appeared on RE/MAX.