8 Affordable Ways To Boost A Home's Curb Appeal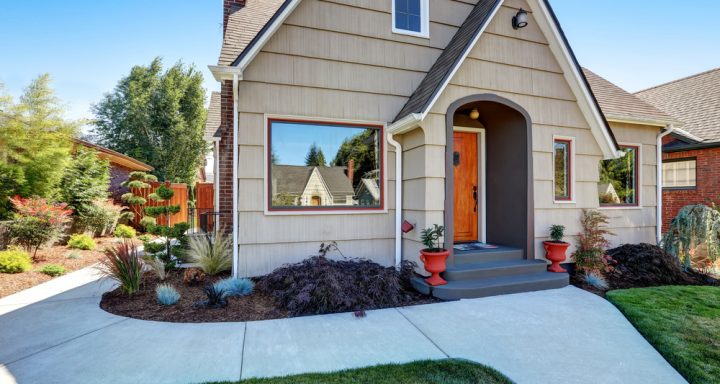 Your home's curb appeal could be make or break for the amount of showings you have. In the same way curb appeal can attract potential buyers through your door, a less than spectacular home front can also be a detractor. Consider these 8 affordable ways to boost your home's curb appeal and entice buyers to add your home to their "must see" list:
1. Update Outdoor Lighting

An easy way to instantly add depth to an outdoor space is to replace dated lighting fixtures.
2. Keep It Mowed

A freshly mowed lawn is essential to boosting your home's curb appeal. Mowing your lawn on a weekly or 10-day basis will allow it to grow enough between mows, so you don't damage the grass. Make sure to also allow time for edging and clear away any clippings before your house is shown to potential buyers.
3. Fix The Small Things

Do a thorough look through your front porch to find any small issues that need fixing – like tightening the mailbox or replacing a burned-out lightbulb. Attending to these small things can add up when it comes to receiving an offer for your home.
4. Add Some Flowers

Plant a few beautiful sets of flowers in a pot next to the front door. Colorful flowers instantly add beauty to the space and welcome guests into your home. Consider adding a few different colors to help create an interesting and inviting atmosphere.
5. Trim Up Shrubs

Trim up bushes and plants into eye-pleasing shapes with rounded edges, and give every plant in your garden enough room to shine.
6. Touch Up Paint

You most likely have a can of leftover paint in the garage or basement. Use it to touch up areas of your house that could use a fresh coat of paint – the mailbox, house numbers or plant pots. If your front door needs some help, then consider painting it to add a fresh look to your home.
7. Power Wash It

You will be amazed by the amount of dirt a good power washing can lift from your home. Renting a power washer for a day or borrow one from a friend. Pay close attention to the outside of your home as well as gutters, patios, walkways, and patio furniture.
8. Add Some Mulch

Picking up a few bags of mulch at a garden center is a great way to add instant curb appeal to your landscaping. Mulch not only looks great but it also provides essential help to plants by helping to retain water as well as keeping weeds at bay. Simply add a few inches of mulch around trees and garden beds to instantly raise the overall look of your home.
Tori Fuller is a DIY enthusiast, taking any trash she can get her hands on and turning it into a luxury item to envy. When she doesn't have her hands in a tin of paint you can find her perfecting her nature photography techniques.
Article originally appeared on RE/MAX.